our social media updates.
About us
our mission:
To lovingly provide culturally supportive, affordable housing and services that end Aboriginal homelessness on Vancouver Island.
The Aboriginal Coalition to End Homelessness Society (ACEHS) is a non-profit and registered charitable organization whose sole focus is to support Indigenous peoples experiencing homelessness. The work of the ACEHS is centered on the voices of Aboriginal peoples who have shared their immediate needs, lived experiences, and perspectives on solutions. Through building partnerships locally and island-wide, the ACEHS works to identify and address systemic and structural barriers, share information, resources, and lessons learned, while also providing cultural supports, connections, and housing stability. The role of the ACEHS is critical because there is not another Indigenous led organization on Vancouver Island that has ending Indigenous homelessness as its sole focus. The ACEHS has a vision to lead long-term systemic change to better meet the needs of our people living away from home and experiencing homelessness.
our vision:
Our way is to care for all our people, from the youngest to the oldest. We are all one. Some of our people living away from home are suffering, isolated, and homeless. We stand together to end homelessness.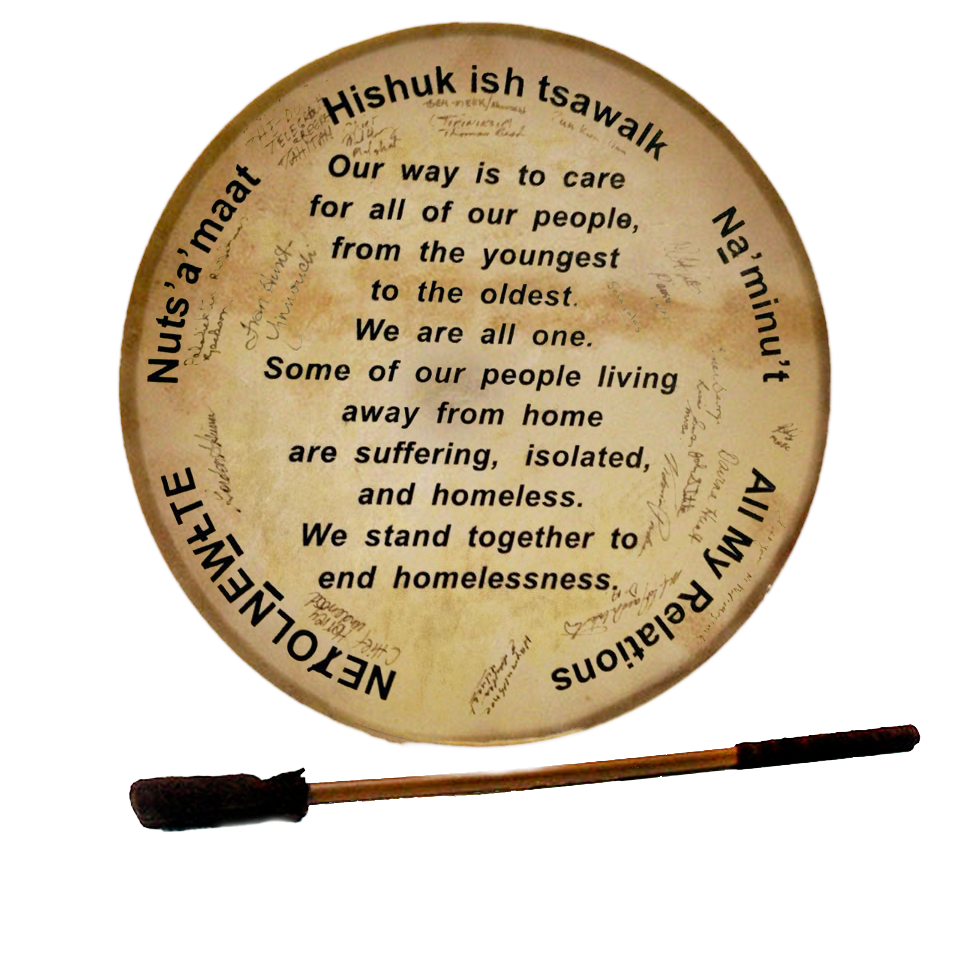 With gratitude the ACEHS acknowledges the Lekwungen (Esquimalt and Songhees), Malahat, Pacheedaht, Scia'new, T'Sou-ke and W̱SÁNEĆ (Pauquachin, Tsartlip, Tsawout, Tseycum) peoples on whose ancestral homelands and unceded territories we gather, live, and work.