Culturally Supportive Housing and Services
Dual Model of Housing Care
Based on the voices of the First Nations, Métis and Inuit Street Family it became clear an approach beyond housing provision was needed — one that could strengthen Indigenous self-identity, build community, support healing, and create pathways to recovery. In response the ACEHS developed the Dual Model of Housing Care, which provides Culturally Supportive Housing alongside Decolonized Harm Reduction. On-site Family Members (program participants) have access to Elder support, medicine keepers, cultural mentors, native medicine gardens, traditional foods and cultural programming. To support wellness, Family Members have access to land-based healing and decolonized harm reduction programs. The Dual Model of Housing Care is foundational to the ACEHS.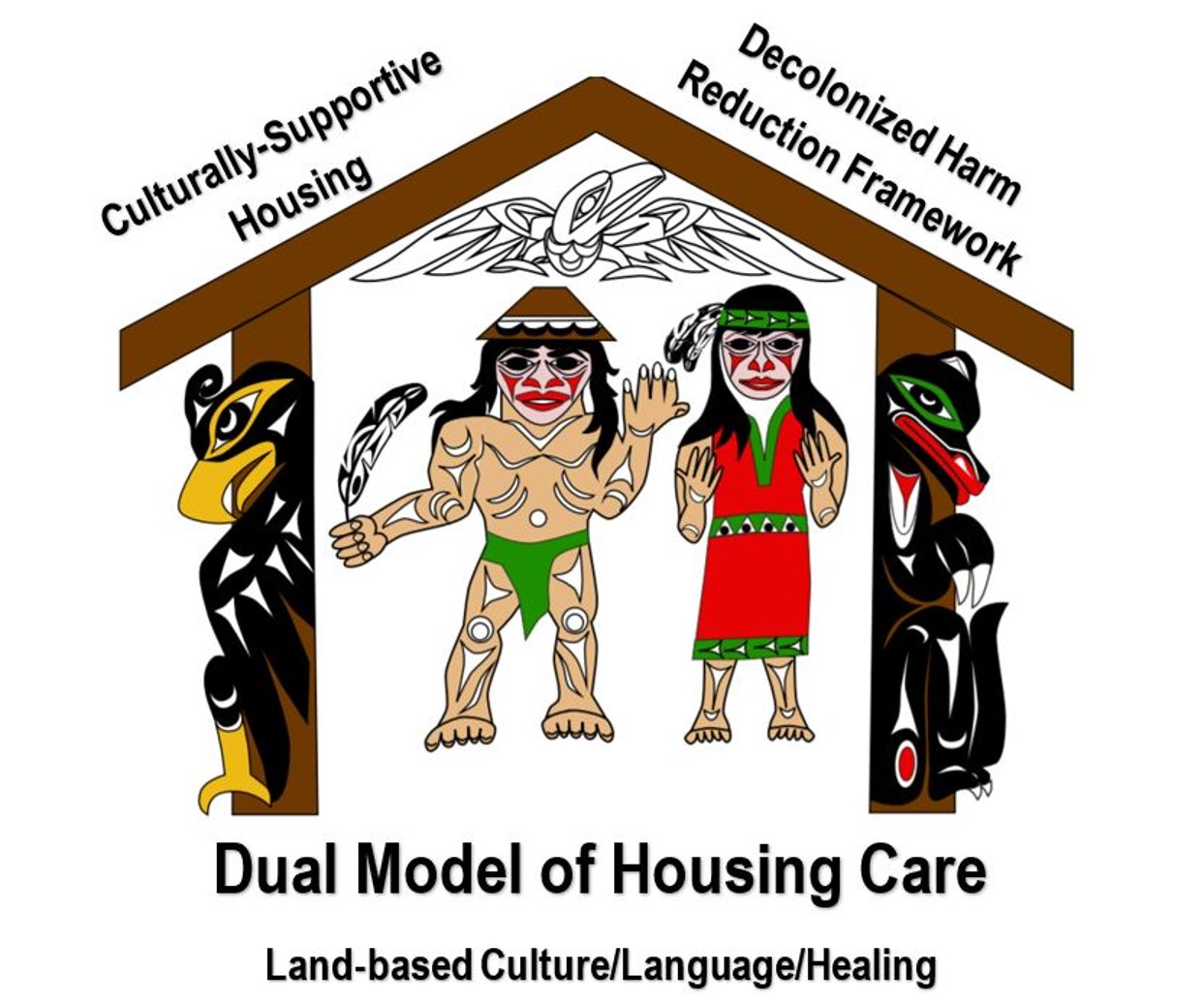 SpeqƏȠéutxw House
SpeqƏȠéutxw (SPAKEN) House opened in August 2020 and offers Culturally Supportive Housing and services to 22 Indigenous women experiencing homelessness, with priority given to those fleeing violence.
Culturally Supportive House
The Culturally Supportive House opened in March 2020 and offers Culturally Supportive Housing and Indigenous Alcohol Harm Reduction services to up to 14 members of the Indigenous Street Family in the downtown core.
We acknowledge and offer gratitude to the Lekwungen (Esquimalt, and Songhees), Malahat, Pacheedaht, Scia'new, T'Sou-ke and W̱SÁNEĆ (Pauquachin, Tsartlip, Tsawout, Tseycum)
peoples on whose ancestral, traditional land and unceded territories on which we gather, live, and work.