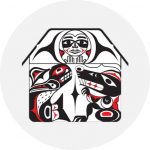 Website Aboriginal Coalition to End Homelessness Society
We stand together to end homelessness.
Job Summary
This is a full-time position with the Aboriginal Coalition to End Homelessness (ACEH) as a House Manager. Reporting to the Executive Director, the House Manager will provide full-time support, ensures day-to-day operations of the program are run in a professional and efficient manner with attention to confidentiality and compliance with the Society's mission, vision, values, and practice. The House Manager provides planning, coordination, and administration of the House. In addition, the House Manager provides non-judgmental support, advocacy, information and resource referrals to the House cohort. The House Manager maintains strong working relationships with and awareness of various groups within the community, and has specific knowledge regarding available community resources. This position is required to work in a stressful environment, often dealing with women in crisis situations. The ability to function independently and frequently under pressure, while managing situations, including emergency situations, is an ongoing expectation.
Please see the attached job posting for more information.