staff family
we are all one.
Our Way is to care for all our people, from the youngest to the oldest. We are all one. Some of our people living away from home are suffering, isolated and homeless. We stand together to end homelessness.
four pillars.
The Coast Salish Big House, supported by its four pillars, provides the framework for the ACEH's strategic approach. In the ACEH's work, each pillar represents a component of the organization, all which are of equal urgency. Together, they provide the structure for fulfilling our mission to end Indigenous homelessness across Vancouver Island.
The values and vision for the strategy is at the center of the House, providing the warmth, the fire that unites us in this work.
staff family.
Staff Family support one of the four organizational pillars: Building Community, Finding Wellness, Building Our Strength, and Bearing Witness. Each pillar has a lead Director with a similar role to family heads, having responsibility to speak in the best interest of their family group and engage their families on all important matters.
Team members, similar to Band Councils, support decision-making and Staff Family. This model resembles leadership in Indigenous communities, where families take on complimentary responsibilities toward achieving common goals together.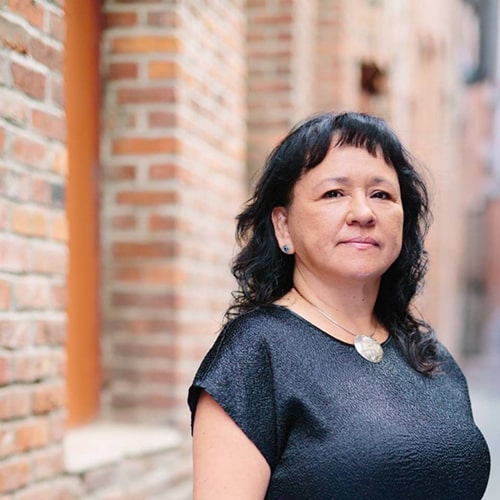 executive director
Fran Hunt-Jinnouchi is the Executive Director and has over 20 years experience in senior management and direct engagement working with Indigenous peoples. Her areas of expertise include Indigenous adult and post-secondary education and training. Fran was the inaugural Director of the Office of Indigenous Affairs at the University of Victoria. Fran is also an entrepreneur and currently owns a consulting business, Hunt-Jinnouchi Enterprises.
She has a Bachelor of Social Work, a Master of Adult Education and has completed the course work for a Doctorate in Philosophy in Educational Psychology and Leadership. Fran is passionate about social justice and has dedicated her life's work to Indigenous community capacity development.